I love pasta. I love making amazing pasta dishes. I love whenever Bev Cooks makes amazing pasta.
I was crazing pasta. Comfort food kinda pasta. The type of pasta that makes you want to lick the bowl.
I can't even put into words how delicious this pasta was to eat.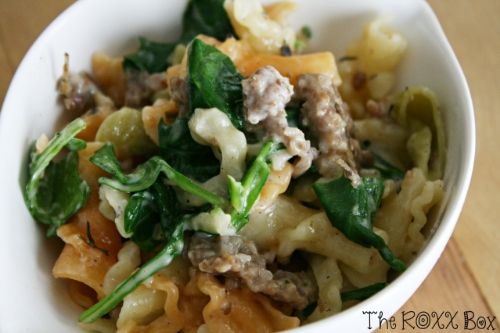 Look at all the YUMMINESS!!
And EVERY delicious pasta dish needs a glass of chilled Moscato to compliment the dish.
This is a Bev Cooks recipe that I've adapted. The only changes I made were using Campanelle pasta and spinach.
Enjoy!!
Rox